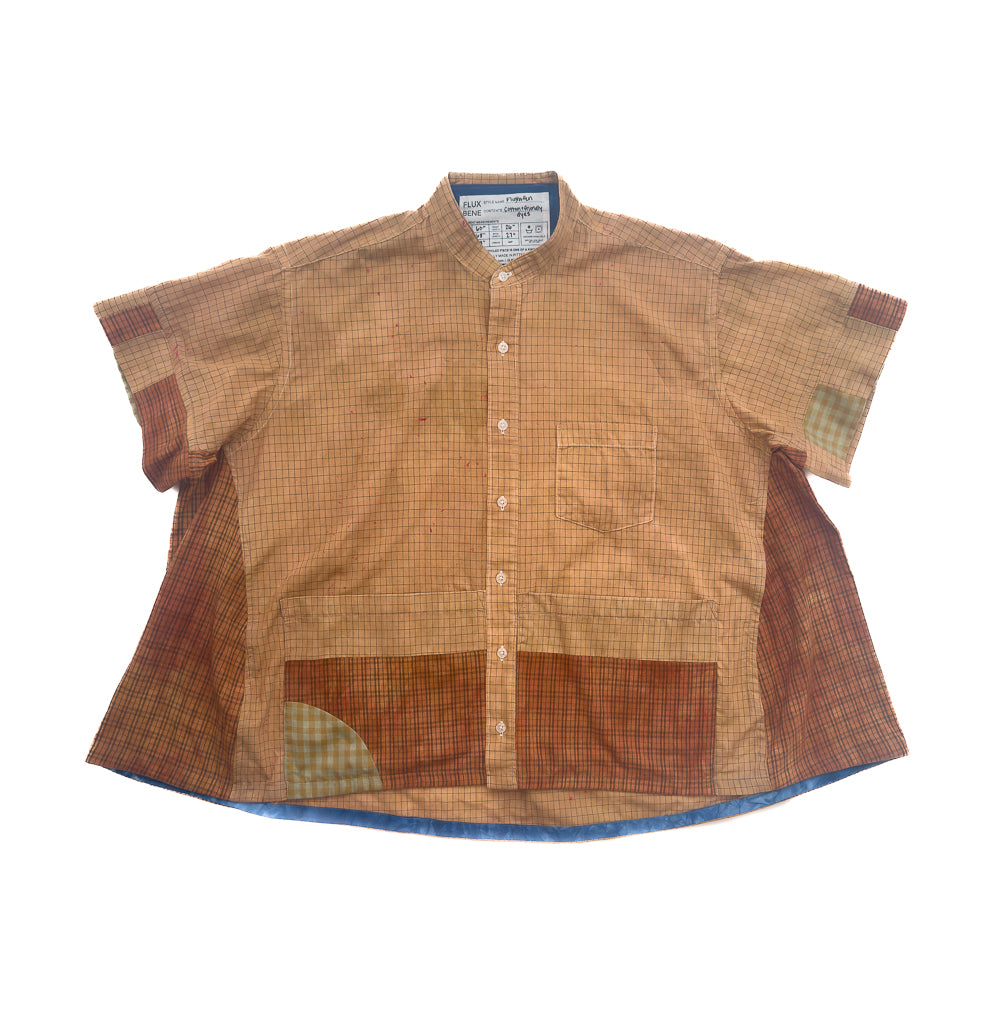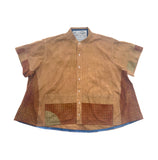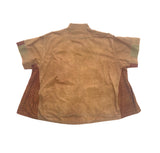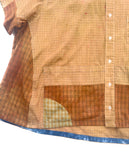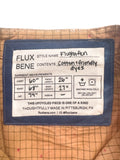 Flughafen Top V.2
$140.00 USD
: : : Flughafen Info : : :
The Flughafen was the first upcycled design that I put a Flux Bene label on, in 2017. It was originally intended for travel, and I named it after my favorite German word, which means airport. 
This top has a cropped hem, large front pockets and cuffed short sleeves. It looks great with high-waisted pants & skirts, and is lovely layered over sleeveless tops and dresses, and even over sweaters. 
The Flughafen V.2 features slightly larger pockets that the original Flughafens, and they are positioned lower on the torso. The double sided sleeve cuffs can be worn folded up, or straight down. 
: : : Info for this Flughafen : : : 
This Flughafen is crafted from a very soft cotton shirt with a small grid pattern that I over dyed in soft orange. The pockets, cuffs and side panels are stitched in vintage printed cottons that I over dyed in terracotta red and minty butterscotch. There are lovely dye variations & freckles throughout.
This Flughafen features: 
2 large, lined pockets
Double-sided cuffed sleeves that can be worn folded or straight
Hand dyed hem tape
Our original hand printed tag
Flughafens can be worn open or closed. If you would like the option to wear yours buttoned, we recommend ordering a Jacket that has chest, waist, and hip measurements at least 2" above your own body measurements. The full measurements of this top can be seen in the final photo. 

We also offer a Flughafen sewing pattern, so that you can make your own! : Flug Sewing Pattern)
Because all materials have been pre-washed, you don't need to worry about your Flux Bene shrinking or stretching. All are machine washable and can be tumble dried. 
All Flux Bene pieces are One-of-a-kind, Zero-waste, and Gender neutral.