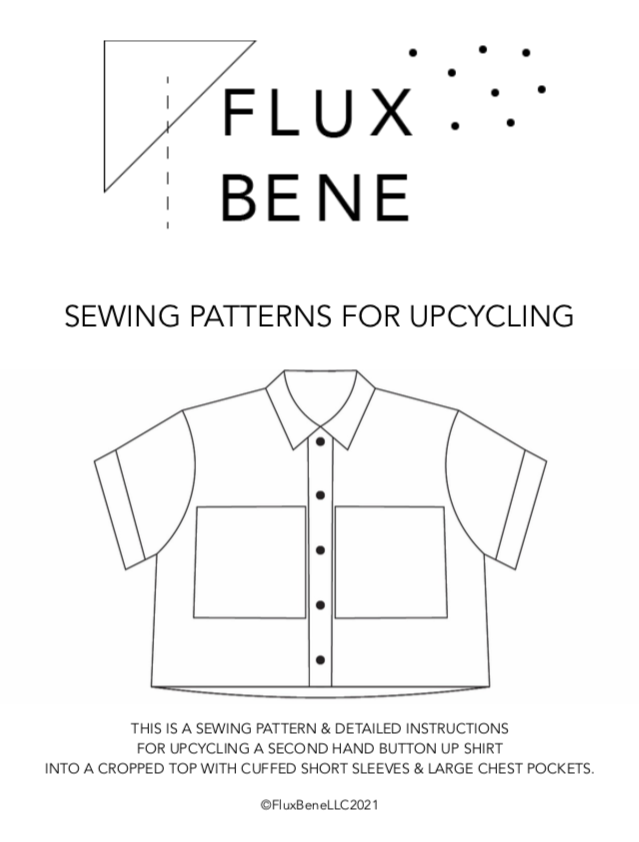 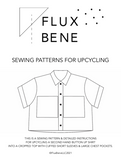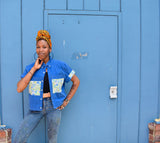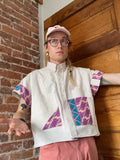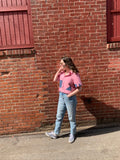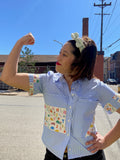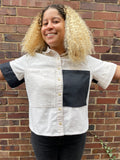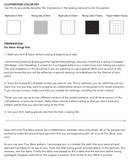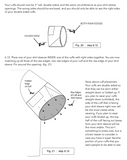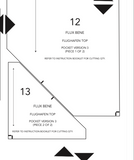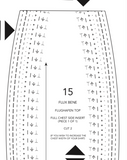 
Flughafen Sewing Pattern
$15.00 USD
The Flughafen Sewing Pattern is a downloadable PDF that includes detailed instructions and pattern pieces that will enable you to upcycle a second-hand button up shirt into a cropped top with large chest pockets and cuffed short sleeves. 
The Flughafen is an original Flux Bene design. We have been making and selling these since 2017, and they are still very popular. We can only make so many though! In an effort to spread the excitement and skill of creative clothing reuse, we are thrilled to offer our pattern to you. 
We don't want there to be any barriers to upcycling, so we offer 5 free pattern downloads each month for individuals who are unable to pay. If you need a free download, please email us at rebekah@fluxbene.com. Free patterns are sent out the final week of each month, to the first 5 people who reach out to us. Any remaining requests will be added to the next month. 
If you are a fan of our work and have funds available to you, please consider supporting our free pattern downloads by choosing the Pay-it-Forward option, or support our future work in sustainability by choosing the Supporter option. 
For some Flughafen inspiration, visit #flughafentop & #fluxbene on IG 
Thank you very much!! I can't wait to see what you make!
-Rebekah Joy