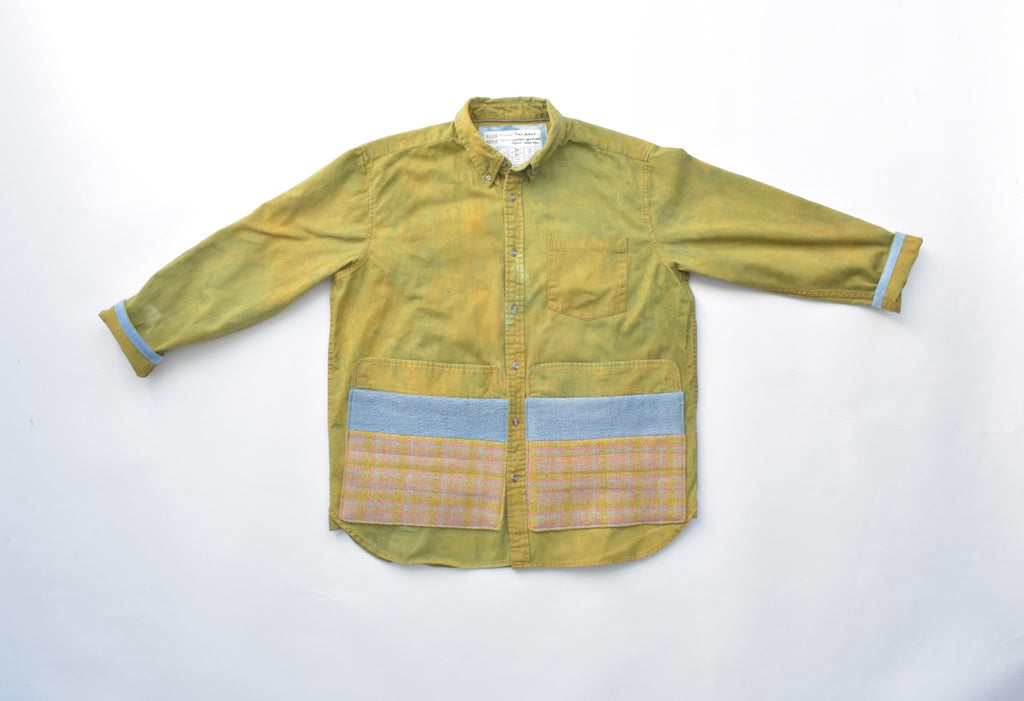 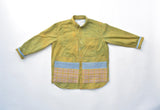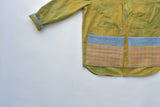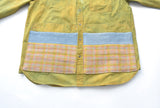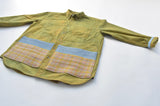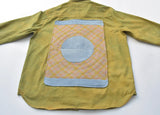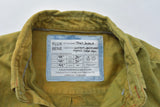 
Trail Jacket
$0.00 USD
The Trail Jacket has a longer hem than the Sketchbook Jacket + quilted pockets & back piece for added coziness. Think of a mini quilt on your back. Pairs well with sipping mint tea next to a mountain creek. 
For when you are not ready to wear your winter coat, but it's still a bit cold outside. Pop your Trail Jacket over a sweater and have an adventure.
The large pockets feature a wide top entry, but do not include the side entry that Sketchbook Jackets have. These pockets are a little bit lower.
This mid-weight Trail Jacket is cotton and was dyed in our organic indigo vat. The accent fabrics are vintage light denim & a bright plaid wool. 
This Trail Jacket features: 
Large quilted & lined pockets

Quilted piece on back
Hand dyed indigo hem tape
Our original hand printed tag
Trail Jackets can be worn open or closed. If you would like the option to wear yours buttoned, we recommend ordering a Jacket that has chest, waist, and hip measurements at least 2" above your own body measurements. The full measurements of this Jacket can be seen in the final photo. 

Because all materials have been pre-washed, you don't need to worry about your Flux Bene shrinking or stretching. All are machine washable and can be tumble dried. 
All Flux Bene pieces are One-of-a-kind, Zero-waste, and Gender neutral.