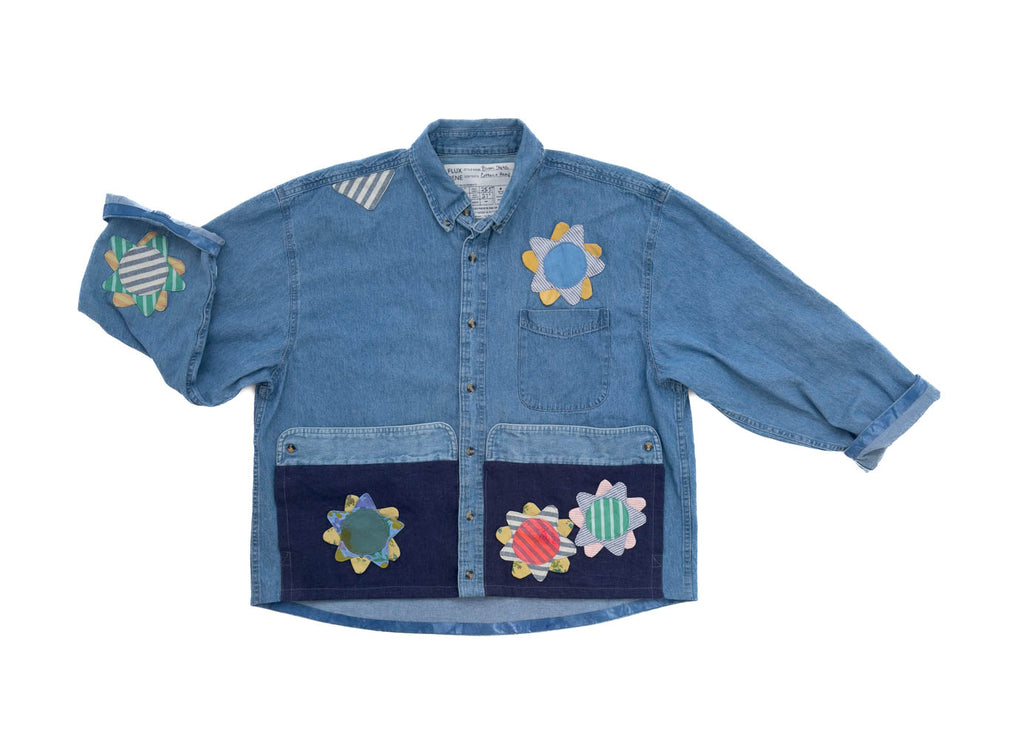 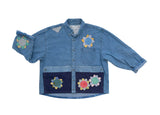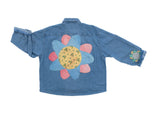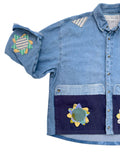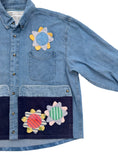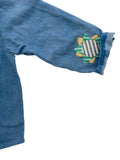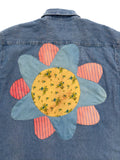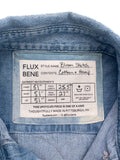 
Sketchbook Jacket
$0.00 USD $0.00 USD
+ + + This Sketchbook is one of a batch of 12 Bloom Jackets that we created to celebrate spring. + + + 
The Sketchbook Jacket was designed to fit your essentials and your hands inside of generous pockets. These slightly cropped Jackets work well over short sleeves in AC & slightly brisk days, and if you size up a bit they are also great over sweaters in the colder months. 
The large pockets feature a wide top entry, and also a side entry for hand comfort. The button at each pocket's outer top corner can be undone if you are into a smaller diagonal pocket. This is a quick video illustrating the pockets. 
: : : : Info Specific to this Sketchbook Jacket : : : : 
This lightweight Sketchbook is crafted from a vintage denim shirt in light indigo. The jacket features multi-layered spring flowers at the pockets, chest, sleeve and back. Many of the flower fabrics were hand dyed in our studio. 

This Jacket Features: 
Spring blooms on front & back

Stripe triangle at shoulder 
Large lined pockets with side & top entry
Hand dyed hem tape
Our original hand written tag
The full measurements of this Jacket can be seen in the final photo. 
Sketchbook Jackets can be worn open or closed. If you would like the option to wear yours buttoned, we recommend ordering a Jacket that has chest, waist, and hip measurements at least 2" above your own body measurements. Because all materials have been pre-washed, you don't need to worry about your Flux Bene shrinking or stretching. All are machine washable and can be tumble dried. 
All Flux Bene pieces are One-of-a-kind, Zero-waste, and Gender neutral.