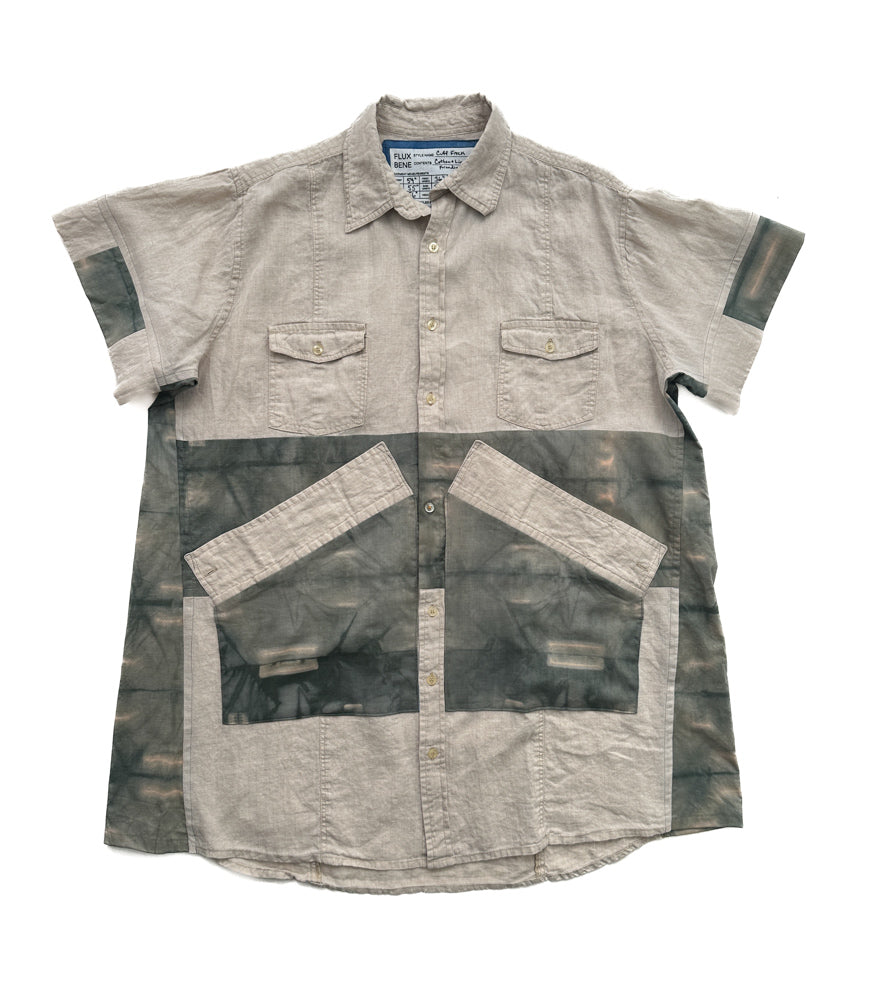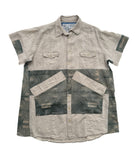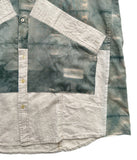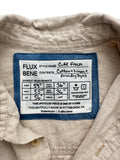 Cuffed Frock
$0.00 USD
Cuffed Frocks are an everyday statement piece that can be styled open, closed, layered or solo. These pockets are the biggest that we make.

The sleeve cuffs are double sided, and can be worn straight down as pictured, or folded up to reveal the other side. 
This Frock is crafted from a linen shirt in sand. The contrast fabric is cotton that I hand dyed in a geometric resist pattern in olive green and cream. 
This one-of-a-kind Frock features:

Original hand dyed fabric
Welt seams throughout
Short sleeves with double sided cuffs
Contrast waistband
Large lined pockets
Short cuffed sleeves can be worn folded up, or flat

Our original hand written tag

Frocks can be worn open or closed. If you would like the option to wear yours buttoned, we recommend ordering a Frock that has chest, waist, and hip measurements at least 2" above your own body measurements. The measurements of this Frock can be seen in the final photo. 

Because all materials have been pre-washed, you don't need to worry about your Flux Bene shrinking, stretching or pilling. All are machine washable and can be tumble dried. 
All Flux Bene pieces are One-of-a-kind, Zero-waste, and Gender neutral.