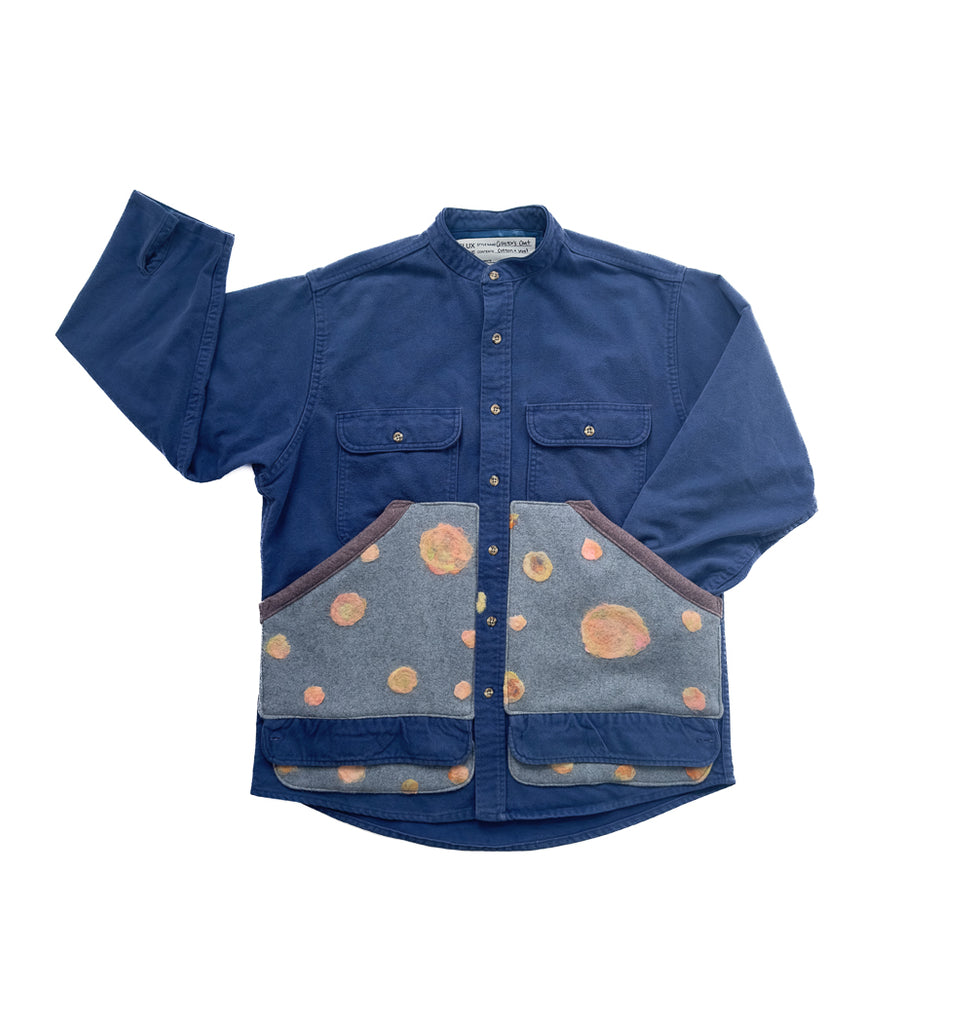 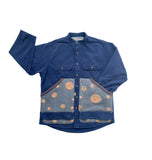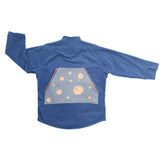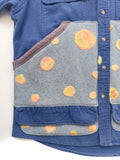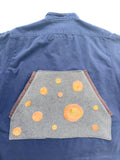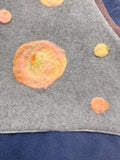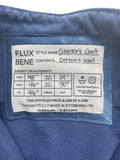 
Collector's Coat
$0.00 USD
: : : Info for all Collector's Coats : : :
This style has more pockets than any other.
The Collector's Coat was dreamed up by Lindsay who was inspired by filling the pockets of her favorite barn coat with small precious rocks. The Flux Bene team is comprised of a band of small treasure collectors. Rocks, seashells, tiny pine cones- our pockets are full of them. The Collector's coat gives us a place to store our small treasures while keeping our hand warming pockets free & clear. 
After adding two large & two small pockets onto the front, we went completely nuts and added a large pocket onto the back also. This pocket is best for storing soft things, like your scarf, hat and mittens.
: : : Info for this Collector's Coat : : : 
This Collector's Coat is crafted from a heavyweight cotton flannel shirt in sunny sky blue. Pockets are stitched from wool in dolphin grey that we needle felted with dots in a sweet peachy pastel multi color wool roving. Contrast wool at pocket openings is a dusky purple.
This Collector's Coat features:
Hand needle felting

Two large angled front pockets

Two small flapped pockets on the front (under the large pockets)
Large dual opening pocket on back
Welt seams throughout
Hand dyed hem tape
Our original hand written tag
The full measurements of this Jacket can be seen in the final photo. 
Collector's Coats can be worn open or closed. If you would like the option to wear yours buttoned, we recommend ordering a Jacket that has chest, waist, and hip measurements at least 2" above your own body measurements. Because all materials have been pre-washed, you don't need to worry about your Flux Bene shrinking or stretching. All are machine washable and can be tumble dried. 
All Flux Bene pieces are One-of-a-kind, Zero-waste, and Gender neutral.