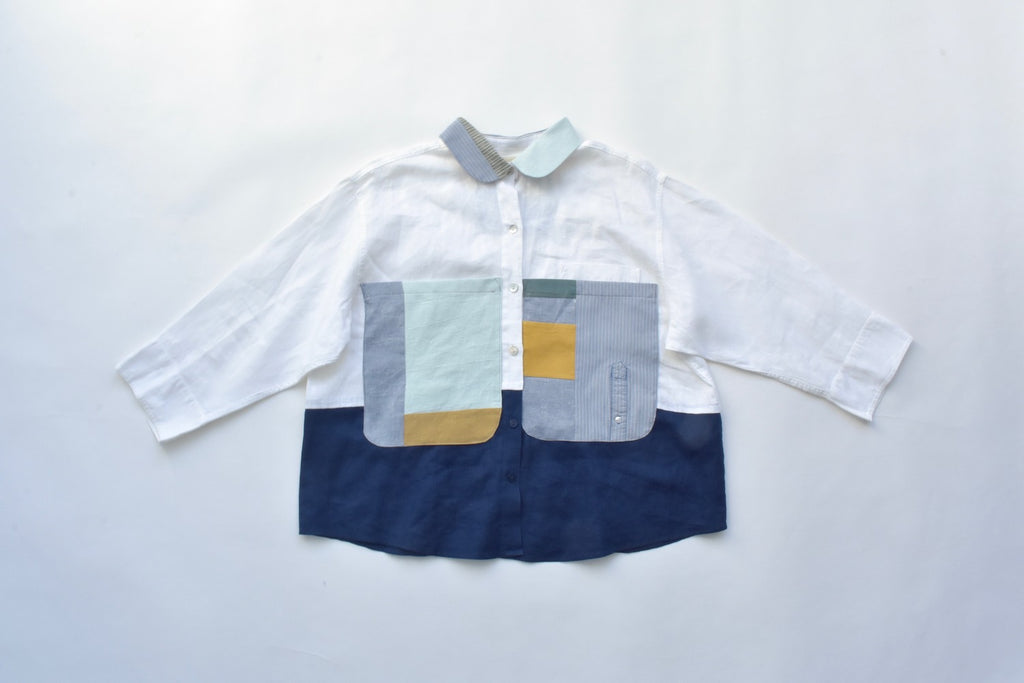 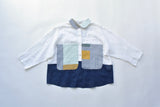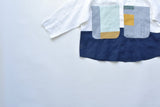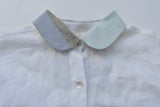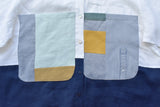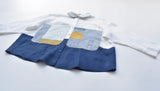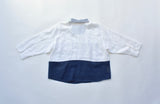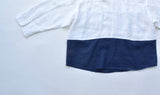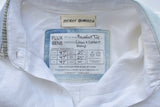 
Breakfast Top
$0.00 USD
We teamed up with April Rose of Secret Admirer to create a few special pieces this season. April sourced second hand shirts for us in her current home of Albuquerque, NM. She then paired shirts up together to create 16 color-blocked tops for us out of the shirts that she had sourced. We added pockets & collars, of course. 
The Breakfast Top has a cropped hem, large chest pockets, a pieced peter-pan collar, and long sleeves(with the original cuffs). 
This batch of Breakfast tops feature pockets and collars that we created using small pieces of fabric from our ever growing scrap collection. Each one is even more one-of-a-kind than usual.
This Breakfast Top is crafted in white & navy blue linen. The contrast fabrics are a variety of solids in cotton & hemp. 
This Top features: 
OOAK pieced zero-waste chest pockets & collar
Long cuffed sleeves
Our original hand printed tag
Breakfast Tops can be worn open or closed. If you would like the option to wear yours buttoned, we recommend ordering a top that has chest, waist, and hip measurements at least 2" above your own body measurements. The full measurements of this top can be seen in the final photo. 

Because all materials have been pre-washed, you don't need to worry about your Flux Bene shrinking or stretching. All are machine washable and can be tumble dried. 
All Flux Bene pieces are One-of-a-kind, Zero-waste, and Gender neutral.