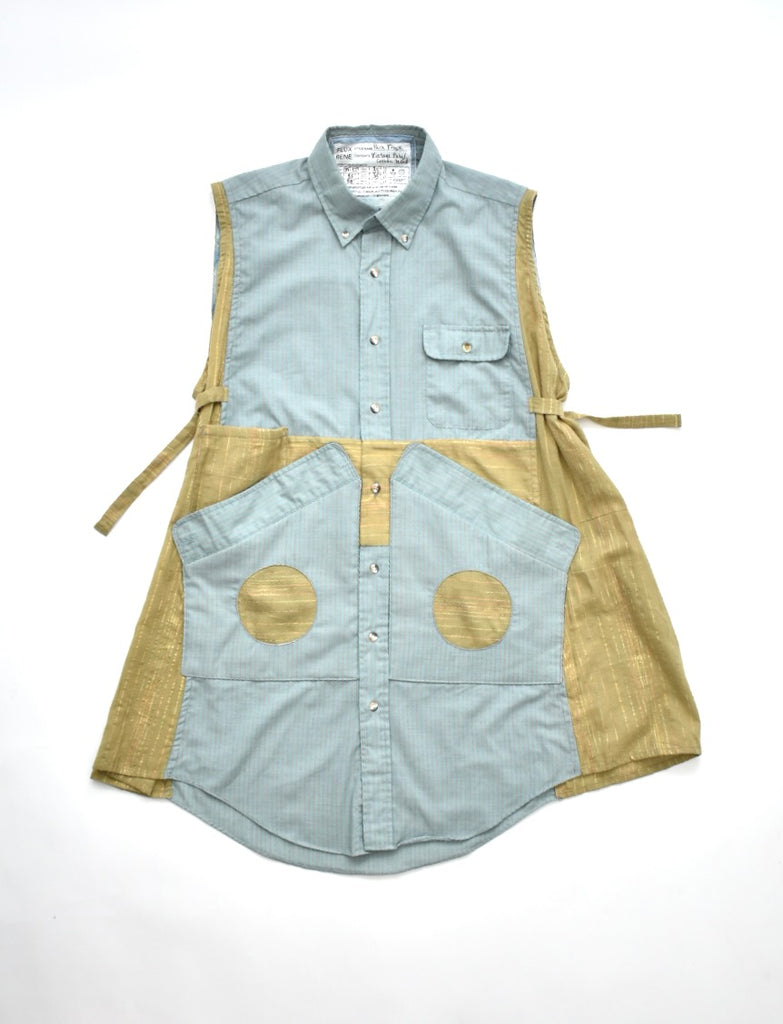 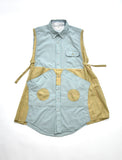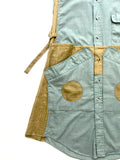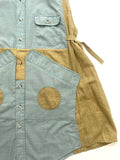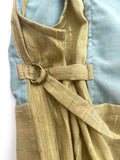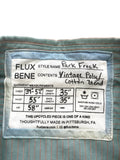 
Park Frock
$0.00 USD
Park Frocks are my new obsession. These sleeveless frocks feature adjustable bands at the underarm. Tightening these to your preference creates a loose, swingy shape that falls from that point. 
These are incredible easy to layer- over shorts, a tank, leggings, a sweater, anything! I love their versatility, their drape and their flattering curved hems. 
This Park Frock is crafted from a very soft vintage cotton/poly blend shirt in light teal with a subtle thin orange stripe. The contrast fabric is cotton in olive green with thin multi colored stripes and a hint of shine created by metallic thread. It's so cool!
This Frock features:

Antiqued brass hardware

Welt seams throughout
Pieced pockets
Contrast side panels 
Large lined pockets
Indigo dyed bias tape at arm openings
Adjustable sides
Banded collar
Our original hand written tag

Frocks can be worn open or closed. If you would like the option to wear yours buttoned, we recommend ordering a Frock that has chest, waist, and hip measurements at least 2" above your own body measurements. The measurements of this Frock can be seen in the final photo. 

Because all materials have been pre-washed, you don't need to worry about your Flux Bene shrinking, stretching or pilling. All are machine washable and can be tumble dried. 
All Flux Bene pieces are One-of-a-kind, Zero-waste, and Gender neutral.