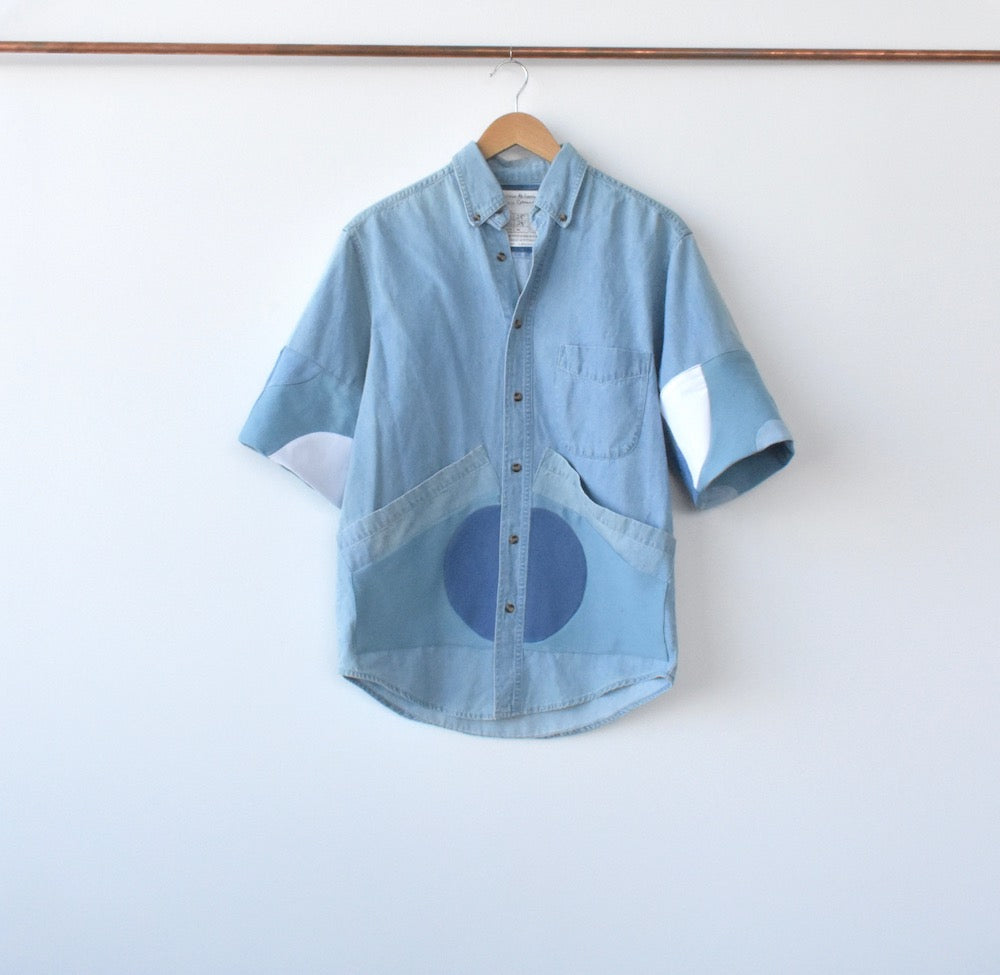 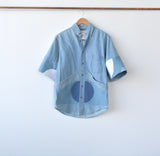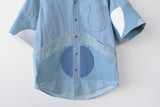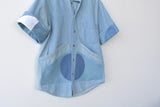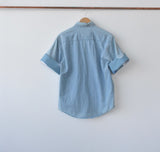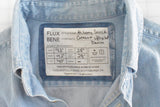 
Alchemy Smock
$0.00 USD
The Alchemy Smock was born from my unconditional love of denim in all colors, and was named after the changes that I am undergoing this year. The changes that we are all undergoing this year.
 Our chemistry is changing, and we are in control of what we will become. 
The Alchemy Smock is a true four season piece. You will wear it over sweaters in the colder months, and to stave off air conditioner chill on the warmest days. The elbow-length sleeves feature deep cuffs that are patterned on both sides, so can be worn straight down or folded up. Each cuff pattern is unique. 
Smocks can be worn open or closed, alone or over an outfit. If you would like the option to wear yours buttoned, we recommend ordering a Smock that has chest, waist, and hip measurements at least 2" above your own body measurements. The measurements of this Smock can be seen in the final photo. 

Because all materials have been pre-washed, you don't need to worry about your Flux Bene shrinking, stretching or pilling. All are machine washable and can be tumble dried. 
All Flux Bene pieces are One-of-a-kind, Zero-waste, and Gender neutral.