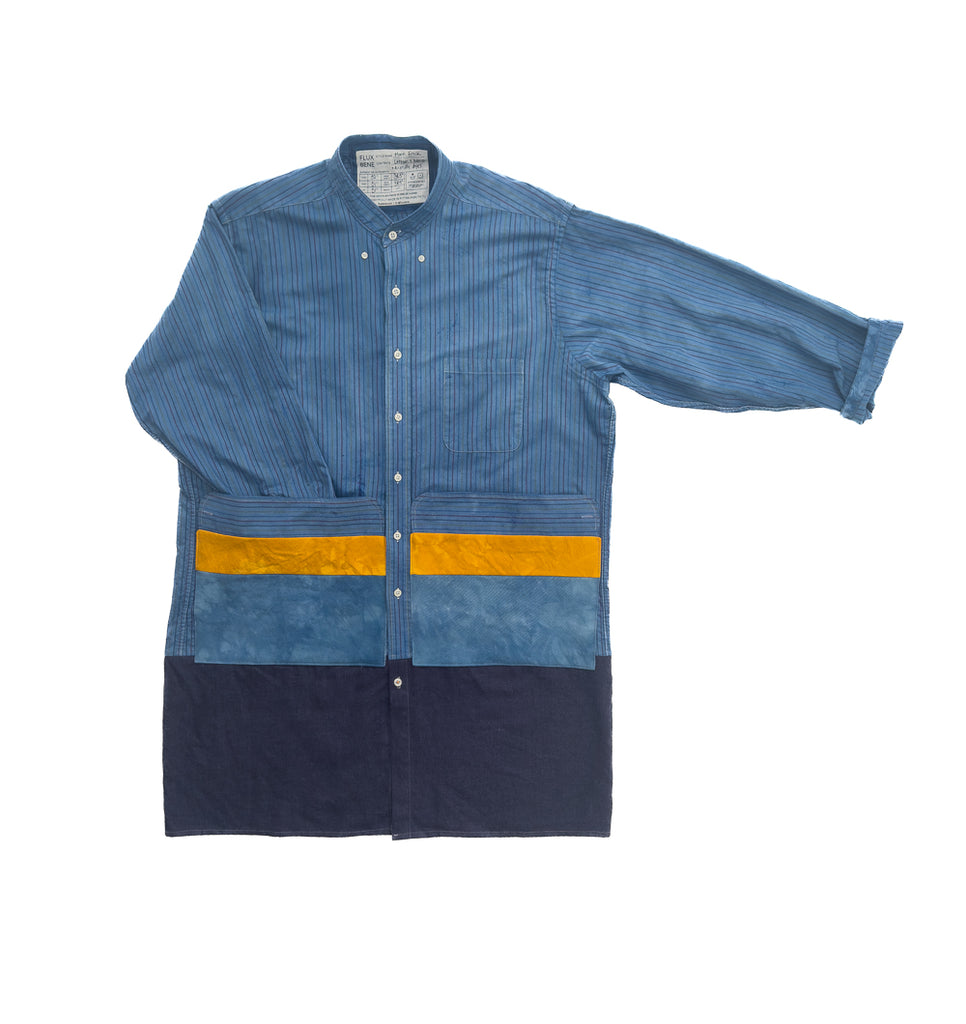 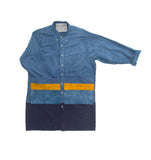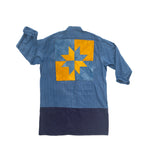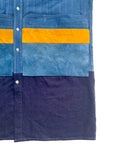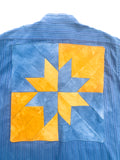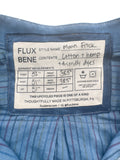 
Moon Frock
$220.00 USD
The Moon Frock is one of our most versatile styles. This piece works as a complete outfit, over an outfit, belted, loose, as a jacket or as a dress. Think of it as a Sketchbook or trail jacket in a Frock length.

This Moon Frock is crafted from a cotton shirt in a multi stripe that I over dyed with indigo blue. The bottom panel is a cotton/ hemp blend in midnight blue and the pockets & back piece are crafts from hand dyed cotton in marigold yellow and indigo blue. 
This Frock features: 
Large lined pockets

Harvest star on back
Hand dyed hem tape at sleeves
Long sleeves can be worn rolled up or down

Our original hand printed tag

Moon Frocks can be worn open or closed. If you would like the option to wear yours buttoned, we recommend ordering a Frock that has chest, waist, and hip measurements at least 2" above your own body measurements. The measurements of this Frock can be seen in the final photo. 

Because all materials have been pre-washed, you don't need to worry about your Flux Bene shrinking, stretching or pilling. All are machine washable and can be tumble dried. 
All Flux Bene pieces are One-of-a-kind, Zero-waste, and Gender neutral.